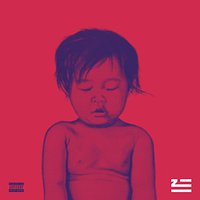 GENERATIONWHY

豆瓣
发行日期:2016年7月29日
流派:电子
条形码:0889853360017
简介
An extraordinary debut from one of dance music's most promising producers, GENERATIONWHY is a shining example of contemporary electronic music that exercises restraint. Like a seasoned tour guide, Zhu weaves sounds and textures together so smoothly—kittenish synths, fat trap horns, wailing guitars, and his own husky R&B vocals—that you hardly notice the ground you've covered until it's over, and you're left wanting more.
曲目
Intro (Neon City)
Cold Blooded
In the Morning
Secret Weapon
Electrify Me
Numb
Palm of My Hand
Money
One Minute to Midnight
Reaching
Hometown Girl
Good Life
Generationwhy
Working For It - ZHU x Skrillex x THEY.