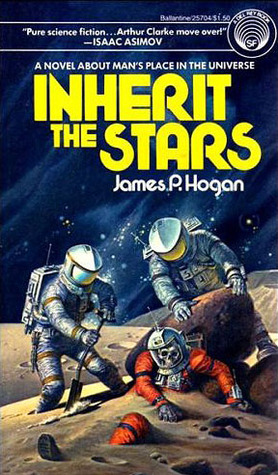 ISBN:9780345257048
出版社:Del Rey
出版时间:1977年 5月
丛书系列:Giants
语言:English
装帧:Paperback
页数:216
Inherit the Stars
James P. Hogan
简介
THE MAN ON THE MOON WAS DEAD.
They called him Charlie. He had big eyes, abundant body hair and fairly long nostrils.
His skeletal body was found clad in a bright red spacesuit, hidden in a rocky grave.
They didn't know who he was, how he got there, or what had killed him.
All they knew was that his corpse was 50,000 years old; and that meant that this man had somehow lived long before he ever could have existed!